After a barren opening weeks to the month of July, this week sees an explosion of Turtle goodies hitting shelves. So let's get down to business!
Batman/TMNT Adventures TP
Writer: Manning, Matthew K.
Artist: Sommariva, Jon
Cover Artist: Sommariva, Jon
The animated worlds of the current Teenage Mutant Ninja Turtles Nickelodeon cartoon and Batman: The Animated Series collide in this outstanding mini-series featuring fan-favorite characters from both universes! Villains start to mysteriously escape Arkham and Batman seeks to track them down, but he discovers that they have left Gotham completely… and gone to the New York City of the Teenage Mutant Ninja Turtles!
"If you like the animated Batman and Ninja Turtles series, this is the book for you. It's great for all-ages, an easy introduction to both universes, and overall just a fun time." – Batman-news.com
"Batman/Teenage Mutant Ninja Turtles Adventures is the most fun you'll have reading a comic book…" – Comicosity.com
"Fans of both franchises will absolutely flip over it…" – GeekedOutNation.com
"Answers so many of the 'wouldn't it be cool if' type questions that fans have been talking about for decades." -OutrightGeekery.com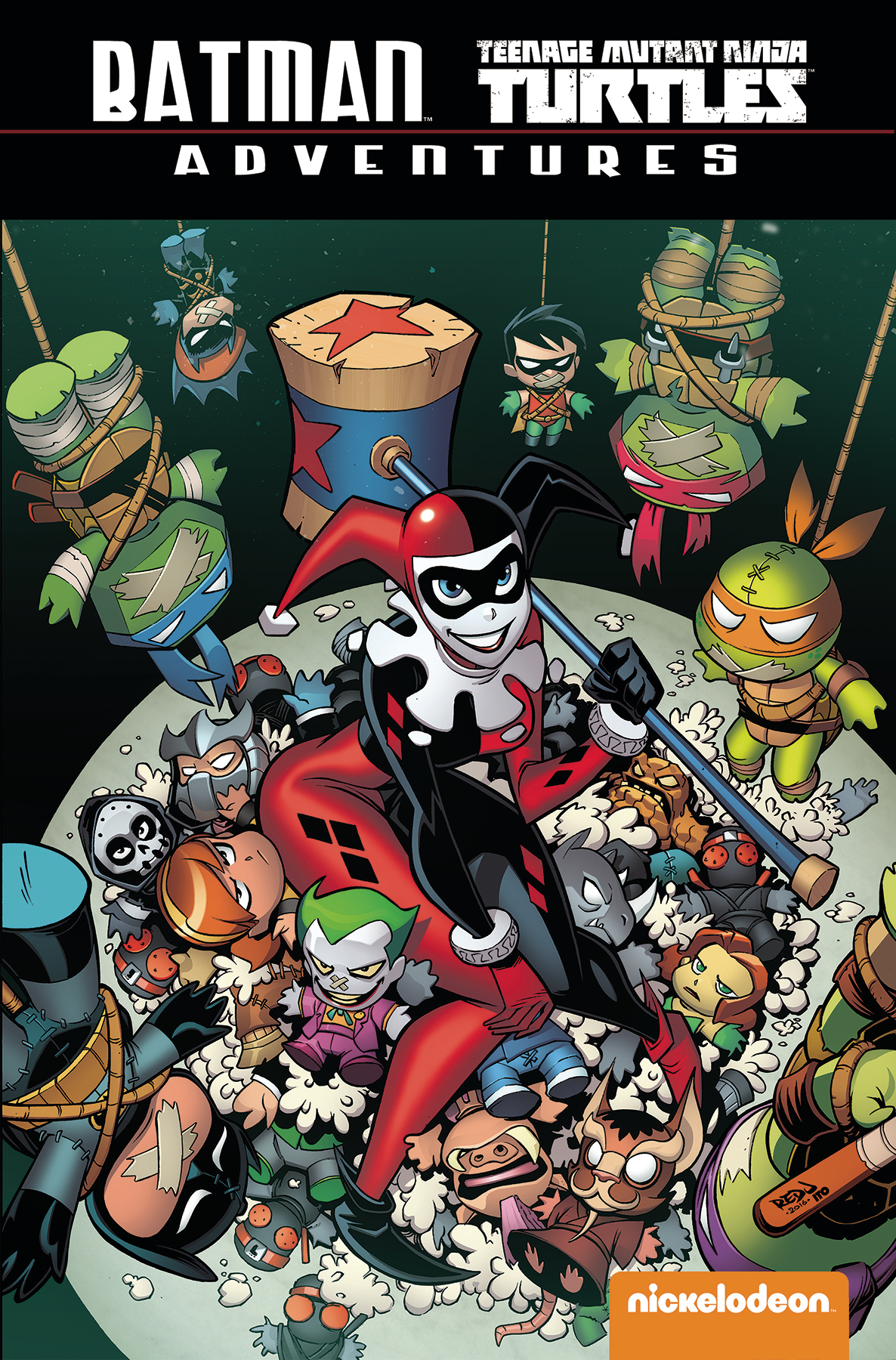 Format: TRADE PAPERBACK
Notes:
Two versions: Standard and a Direct Market comic shop exclusive. The latter features a variant cover celebrating some of the best characters in comics and animation. Only one printing will be made of this book, so tell your LCS to put this in your pullbox.
IDW states this is the first Batman: The Animated Series new material since 2004 when The Batman Adventures concluded. However, readers of DC's Batman Beyond 2.0 digital-first series know this is not the case.
---
TMNT Amazing Adventures: Robotanimals #2 (of 3)
Writer: Goellner, Caleb
Artist: Thomas, Chad
Cover Artist: Thomas, Chad
Baxter Stockman seeks to turn all mutants into robots.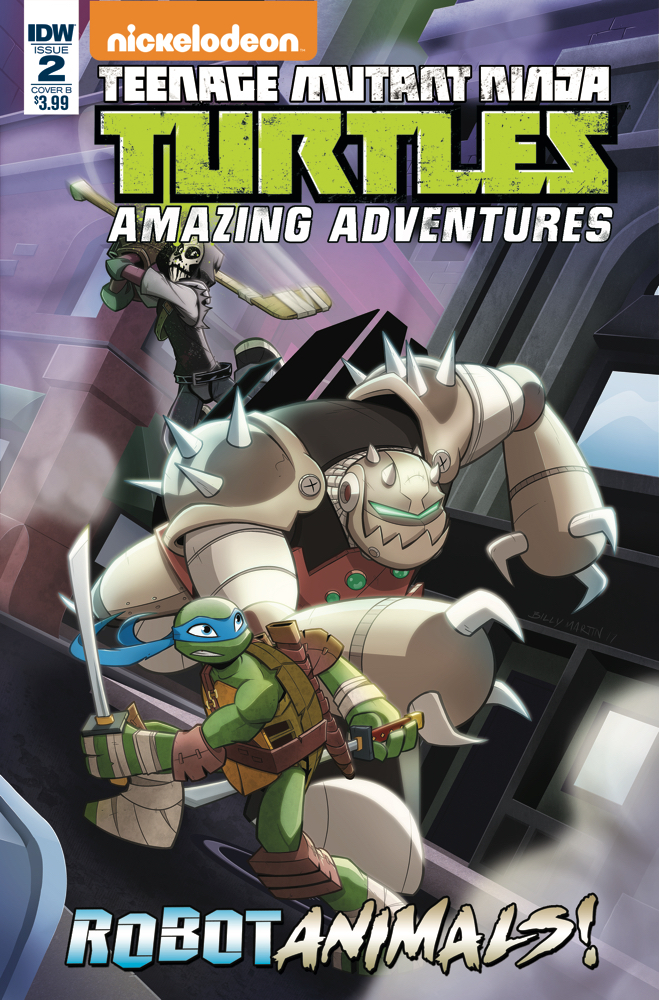 Format: LIMITED SERIES
Price: $3.99
Notes:
Variant cover by Billy Martin
---
Teenage Mutant Ninja Turtles Universe #12
Writer: Burnham, Erik
Artist: Campbell, Sophie
Cover Artist: Williams II, Freddie
'Karai's Path,' part 1 of 4. Karai has always embodied the Foot Clan. With the Clan under the control of Splinter, what path will Karai take during her travels in Japan? Danger and intrigue await Karai, Koya, and Bludgeon!
Format: COMIC
Price: $4.99
Notes:
Variant cover by Tom Whalen
---
TMNT Showdown Bebop & Rocksteady Board Game
Heads up Turtles, Bebop and Rocksteady have invaded the New York City Sewers! You'll need to act fast to save your friends from their clutches in this semi-cooperative board game. Use your knowledge of the sewers to work as a team while trying to out think, out maneuver, and outplay Bebop and Rocksteady. In Teenage Mutant Ninja Turtles Showdown: Bebop & Rocksteady you'll face off against two of your deadliest foes, in the most precarious setting yet.
Format: MERCHANDISE
Price: PI
Notes:
So the IDW release schedule and Previews says this is coming out this week. However, Amazon.com lists it as available in September. My guess is we're going to be waiting until the fall for this.